Mosquito Seekers: Our Story
We are an independent and family-owned pest control company located on the South Shore of Long Island. Our mission is to implement strategies to ensure our customers have yards that are comfortable and free from outdoor biting insects. Nothing can be more annoying than having an outdoor get together with guests bitten up from mosquitos. Before we started many of our customers could not even sit outside in their yards without coming back in with mosquito bites.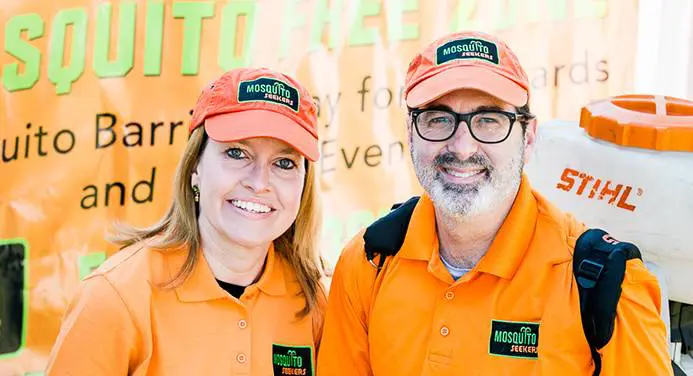 In the Summer of 2013, Richard and Sarah Gordon of Lawrence, NY recognized the need for a company that solely specialized in addressing the serious problems homeowners on the South Shore of Long Island had with mosquitoes, gnats, ticks, no-see-ums, and flies. Although there were many pest control companies and gardeners that tried to address the mosquito problem, the expertise specifically in this field was lacking. Mosquito Seekers was created with the specific goal of specializing in addressing this problem. A New York State board-certified Entomologist was hired as a consultant to help formulate the most effective and safe approach for mosquito and outdoor flying pest control. Mosquito Seekers was launched in the spring of 2014 after months of preparation and hard work identifying a clear business plan of action.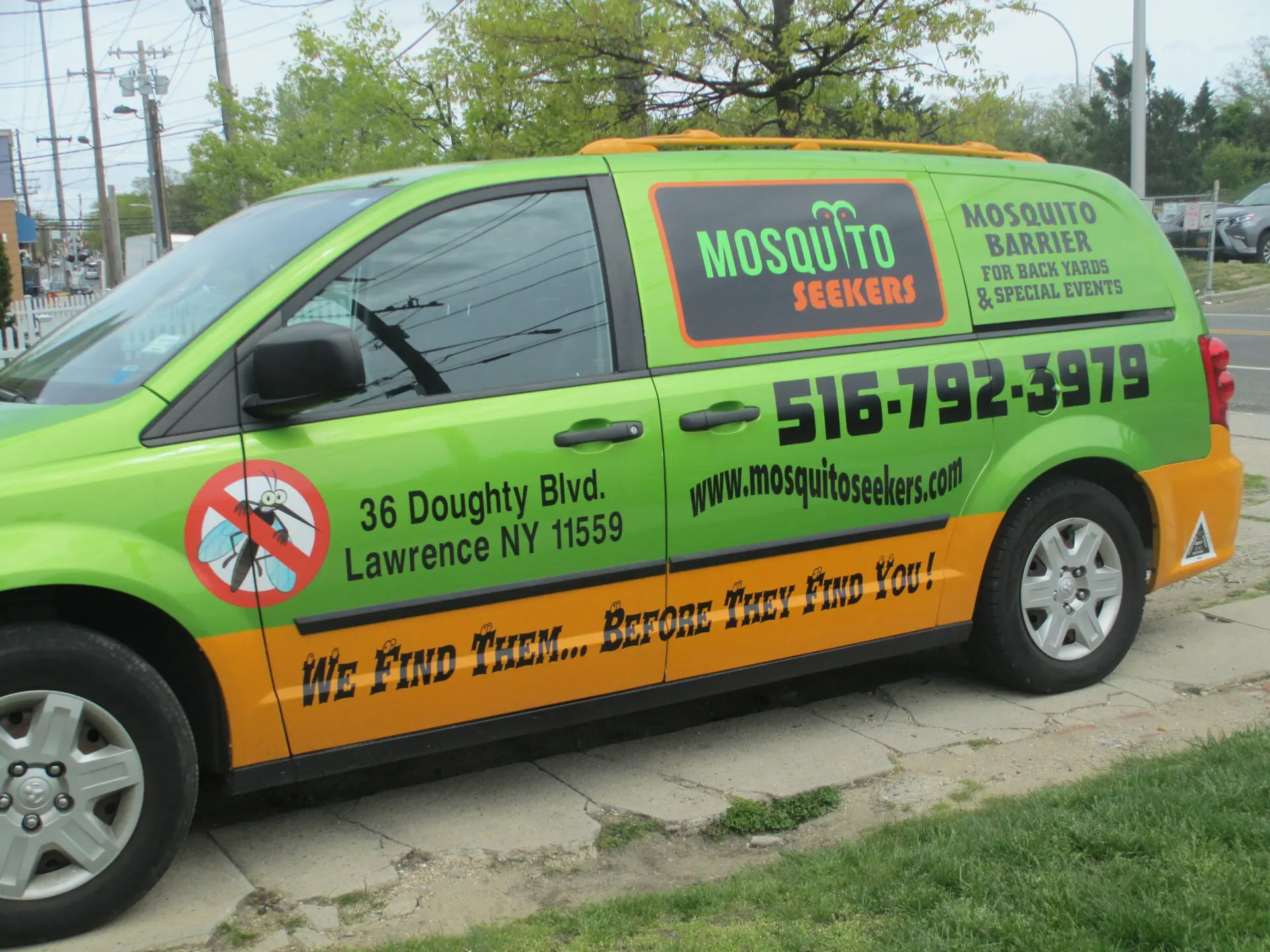 Mosquitos are our business. Our focus is to solve your mosquito, tick, and gnat problem to create a comfortable outdoor experience. Every property is different and has with it different reasons for outdoor pest infestation. We create a treatment plan specifically designed to address the nuances of each property. The source of a yard mosquito infestation could be caused by numerous factors we excel in identifying them and addressing them. We are proud members of the New York Pest management association and continue to update our formulation keeping tabs of all new products introduced into the marketplace.
Mosquito Seekers is licensed with the NYDEC in 4 categories
NYS 3a -Ornamentals, Shade Trees & Turf: Allows pest control of adult insects in trees shrubs flowers and turf.
NYS 8 - Public Health: Pest Control allowing State, federal or other governmental personnel, their contractors and other commercial applicators using or supervising the use of pesticides in public health programs for the management and control of pests.
NYS 5B - Aquatic Insect & Misc. Aquatic Organisms Control: Allows the control of aquatic insects such as mosquito and black fly larva and miscellaneous organisms such as mollusks, leeches, and snails.
NYS 7A - Structural & Rodent Control: To control rodents, roaches, ants, fleas, ticks and stinging and biting insects within or associated with structures, excluding food processing areas and post construction wood destroying organisms.
Mosquito Seekers prides itself as being broad based outdoor pest control specialists. We treat for much more than mosquitos. Our technicians are on call to deal with bees, hornets, elder bugs, stink bugs, ants, crickets, spiders, and all outdoor creatures.
We began nine years ago and now have a customer base of well over a thousand active customers. One thing we understood very early is the important of customer service. We are a family business and consider our customers as part of our extended family. We pride ourselves in being on time when you need us most and being available to help solve all your pest control issues. We are passionate about mosquito elimination and make every effort to solve our customers' outdoor pest problems in a comprehensive way, with the goal of superb customer service. We are continually adding new neighborhoods and look forward to welcoming our new customers to the growing mosquito seekers family.